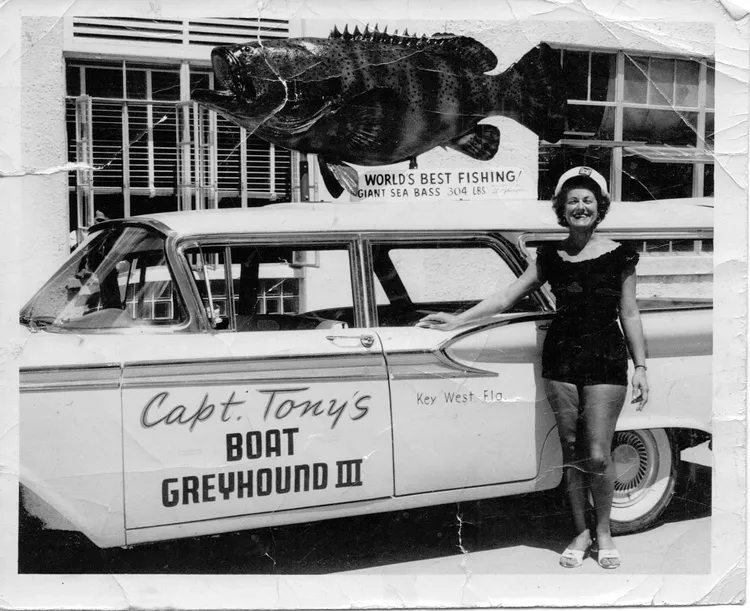 CAPTAIN TONY TARRACINO
1958 brought the final chapter of 428 Greene Street, when Captain Tony Tarracino bought the bar from David Wolkowsky and Captain Tony's Saloon was born.
Anthony Tarracino was born in Elizabeth, New Jersey to a bootlegger father.  He dropped out of the ninth grade to make and sell whiskey, illegal at the time due to Prohibition. After becoming a gambler, getting involved with the New Jersey Mafia, and being beaten and left for dead at the Newark city dump, he moved to Key West, Florida, in 1948. As Captain Tony himself told it …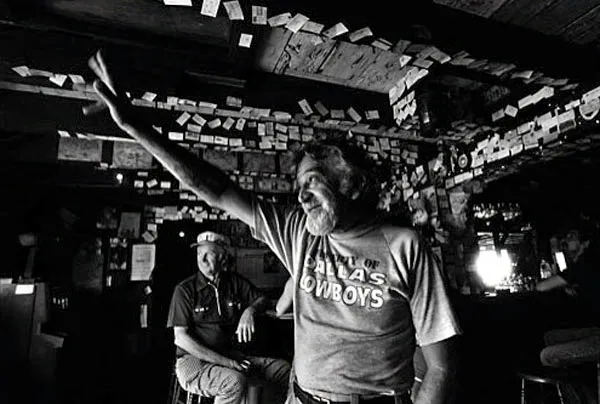 IN 1947, MY FATHER GOT ONE OF THE FIRST TV SETS IN THE NEIGHBORHOOD, AND ONE DAY FOOLING 'ROUND WITH THE SET, WE FOUND WE COULD GET THE SOUND (BUT, NO PICTURE) FROM GARDEN STATE RACE TRACK.MY BROTHERS FOUND WE COULD BEAT THE BOOKIES WITH THIS SINCE IT TOOK THEM SIX TO EIGHT MINUTES TO GET THEIR RESULTS.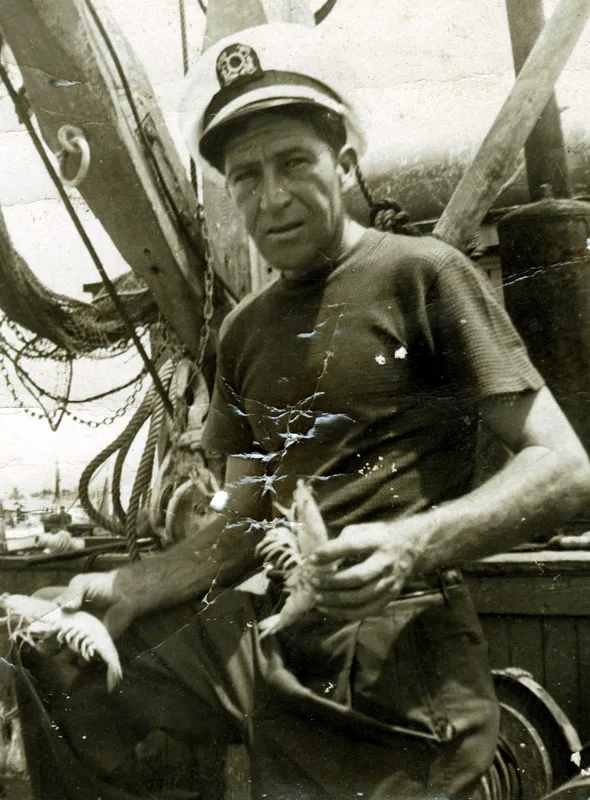 Once here, he became a shrimper, charter boat captain, a gunrunner and in 1958, he opened and became the proprietor of Captain Tony's Saloon. Captain Tony ran for mayor of Key West four times before winning office in 1989 by only 32 votes out of more than 6,000 cast. He sought to "limit Key West's growth and to keep its reputation as a refuge for eccentrics and renegades who had found their way to the southernmost point of the continental United States." As mayor, he preserved Key West 's daily sunset celebration.
Captain Tony was undoubtedly one of Key West's most loved and most colorful characters. He was the father of thirteen children by five wives. During the 1960s, Captain Tony became a  gunrunner for the U.S. government in support of Cuban mercenaries during the Bay of Pigs invasion.  In 1965, a "B" grade movie about these times called "The Cuba Crossing" staring Stewart Whitman as Captain Tony was filmed on location in Key West at Capt. Tony's Saloon.
Until his passing in 2008, Captain Tony was a regular fixture at the saloon; talking with customers and welcoming the ladies onto his arm and onto his lap. Like he always said, "All you need in this life is a tremendous sex drive and a great ego, brains don't mean a shit."
Captain Tony' spirit forever lives on …